Top Colognes for Men Review 2015
If you are looking for top cologne for men or perfume for a woman, Giorgio Armani is one brand that you should not omitted in your list. Giorgio Armani is a well known fashion house founded by an Italian designer after whom the company was named. The company is known for the production of various types of fashion accessories including top quality line of men's and women's women as well as different kinds of perfumes for various genders. The company has over 100 kinds of perfume and cologne. When it comes to rating, some of its products are better rated than others. Below are the top Armani colognes for men.
 1. Emporio Armani By Giorgio Armani For Men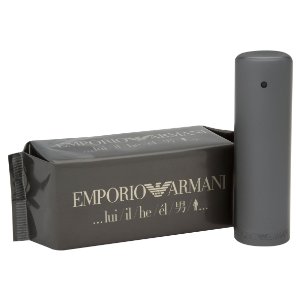 Emporio Armani-Giorgio is one of the sweet fragrances made by the Armani fashion house which is a well known Italian fashion design business. This product was introduced in 1998. It is a suitable option for people who are looking for a nice cologne for casual outing. It consists of different notes which include spices, vetiver and base tone of musk and aromatic woods. The cologne is meant for external use and should not be sprayed on wound. It has a powerful scent that will keep attracting people to you. As many reviewers have noted, Emporio-Armani Giorgio has a long lasting fragrance. If you squirt it on your clothes, its fragrance will last for the entire day. It has also a good projection. You will receive many compliments from your friends. Women also like the fragrance of this product. The good thing about this cologne is that it does not come with overpowering fragrance. However, when you are ordering for this product, you should be wary of fake products. Many consumers in Amazon has complaint of getting knock off products.
2. Armani Code Giorgio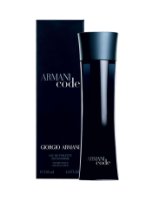 This product is available in 4.2 oz and it is meant for men. The cologne is a perfect blend of bergamot, fresh lemon, tonic bean, soothing guaiac wood and orange tree. It is a light scent made by Antoine Lie, Clement Gavarry and Antoine Maisondieu. If you wear this perfume, the fragrance will stay on your body for the whole day even after a long day work. So, you will still perceive the fragrance of this perfume if you are the type that wears your clothes more than once. Two or three squirts are enough to keep you smelling good throughout the day. You should therefore be careful not to over squirt it.
If you prefer buying this product from an online source, you should be careful of sellers that sell fake products in order to make quick money. Some online reviewers have complaints of getting poor product from some sellers in Amazon. Make sure that you buy from a reliable seller.
3. Giorgio Armani Code Sport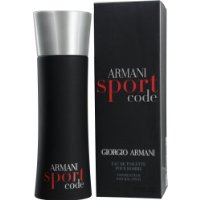 This is another great and top rated perfume for men created and launched by Armani for men's use in 2011. It is a 2.7 Fl oz cologne. The perfume is classic, clean and crispy. The notes comprise jasmine, freesia, sandalwo and wood.
Since this perfume was introduced in the market, it has become the choice for most men or women that want to buy good smelling perfume for their significant other. Just like the other two perfumes mentioned above, if you squirts the perfume on your clothes, the fragrance will not leave you throughout the day. It also has a nice and seductive smell. A good number of men that wear this perfume appreciate the smell which is not overpowering and some women who bought the cologne as present for their husband mentioned that it is very seductive. Thus, Giorgio Armani code sport for men should be an option for you if you are looking for a seductive cologne that will keep you smelling good throughout the day. Despite the quality of this perfume, it is sold at a reasonable price.
4. Emporio Armani Diamonds by Giorgio Armani for Men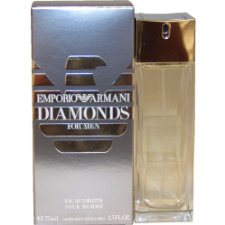 Emporio Armani Diamond is another impressive eau de toilette spray from Giorgio Armani fashion design house. The product weighs 2.5 oz. It is made from various ingredients which work together to give sweet fragrance. The ingredients used in creating it are alcohol, parfum/fragrance, Coumarin, Aqua/Water, BHT, Geraniol, Linalool, Farnesol, Citral, Citronellol, Hydroxycinnamate, Limonene, Ethylhexyl, Salicylate, Butyl Methoxydibenzoylmethane and FIL. The fragrance appeals to women a lot and this explains why a good number of reviewers in Amazon were women who bought it for their husband. They confirmed that they bought it for their men because they love its fragrance. The fragrance is enduring. If you squirt few drops on your clothes, it will remain with you for the entire day. It has also good projection. People that come around you will give you compliments.
Summary
As far as fashion accessories including perfumes are concerned, Giorgio Armani is a force to contend with in the industry. Whether you are looking for top colognes for men to be used for casual outing, formal occasion or for work, Armani fashion house has something that will satisfied. Though the above mentioned perfumes from the company are highly rated, they are just few among the numerous high quality fragrances from this company. To ensure you by a quality product from the designer house, you have to ensure that you buy from a reliable seller. If you are looking for a top rated fragrance for any gender at all, we have found a great discount for you. You should visit our site to read reviews of top rated perfumes from top rated brands.