It is always good for a man to smell good even when he is alone with his wife or girlfriend or a partner. It is not good to keep people around you uncomfortable with awful body odor. If you have body odor, you should wear nice cologne with great fragrance and always have it with you whenever you are out. When the fragrance seems to fades, squirt more to keep smelling good.
There are various brands of mens cologne for men with different kinds of fragrance. If you want to buy cologne whether for yourself as a gift for a friend or a husband, you should always bear in mind that some cologne types are better than others in certain aspects such as their fragrance, projection and how long it lasts. Given this, you should be on the look out for top mens cologne anytime you are in the market in search of cologne to wear. Here, I'll review three cologne types that are highly rated. Read on to know more about these brands of cologne.
Christian Dior Dior Homme Intense Eau de Parfum Spray for Men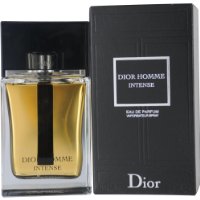 Christian Dior is one of the fashion houses that command respect in the industry. Its line of fashion accessories include cologne and one of the best cologne from the fashion house is Christian Dior Dior Homme Intense. It is an eau de parfum type of cologne specifically made for men's use. The cologne is available in 3.4 oz and 1.7 oz. It was launched in the market in 2007 by Christian Dior fashion house. It comes with great fragrance which many of the previous consumers of the product commended. The notes of this quality eau de parfum consist of Lavender, Ambrette seed, iris, cedar, vetiver and vanilla. It is a woody floral musk cologne with the floral fragrance overpowering the rest. This is why some people consider it suitable for women also. The scent also has sweet chocolaty-ness and little cocoa fragrance.
The cologne is meant to be used for casual outing. One good thing about this cologne is that it can be worn in all the seasons of the year including the summer and spring season even though it is a cold weather scent. It is a sexy eau de perfume for men that would want to smell good and attract women to themselves. Many wearers of this cologne have noted that they received numerous compliments from their friends and many have asked them which cologne they wore.
Tom Ford Grey Vetiver Eau De Parfume Spray for Men
As the name already tells you, this is a product of Tom Ford fashion house which is also one of the well known fashion design houses across the globe. It is an eau de perfume cologne produced for the use of men. If you are looking for a cologne that you can use in all season, this is an option for you. It can be used during cold and hot weather of winter and summer respectively. It can also be used during spring and autumn. The cologne is available in 3.4 oz.
When you squirt this cologne, the fragrance will last long on your body. It has a kind of smokey and citrus scent. The fragrance is seductive. If you are looking for a cologne that will make your significant order to cling to you and never want to leave you, Tom Ford Grey vetiver is an option for you. Definitely, other people will compliment the scent of the cologne anytime you wear it. Most Amazon consumers of this eau de perfume have no problem with the fragrance. Their major complaints were on the cost. But the nice fragrance as well as the compliments you will receive compensate for the high cost.
Creed Virgin Island Water by Creed Eau De Parfum Spray for Unisex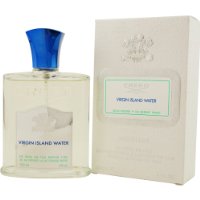 This is an eau de perfume which can be worn by both men and women. As the name already tells you, it is a product of Creed which is a well known fashion house that have established reputation with its quality fragrance. Virgin Island Water was launched in the market in 2007 by the fashion house. It is meant for casual use. It is available in 4 oz. The ingredients used in making the fragrance include bergamot, mandarin orange, herbs, ylang-ylang, tontine musk, coconut, jasmine and lime. Its fragrance has a great projection. The scent lasts for a long time and it can make you have nose fatigue. If you squirt it on your clothes, you will perceive the odor immediately and after some hours, you may not perceive it again as a result of olfactory fatigue but you will be surprised to receive compliments from other people. The lime is the first fragrance to perceive when you initially squirt it. The coconut fragrance will gradually dominate after some minutes.
The new product now comes with a silver cap unlike the old one that has a blue cap. So, ensure that you are buying the real thing. The bottle and box should have the same batch number. You should also check the top of the sprayer. The real thing has the word Creed printed on the sprayer's top. Many have complained that what the received were not the real eau de perfume. This is why you should be sure that you got the real perfume.
This is a summer type of cologne. You can wear it while going to the beach, picnic, or relaxing in a beautiful resort. But it can also be used in other seasons of the year.
There are other quality and top rated cologne for men in the market. But the above three have received numerous positive rating in Amazon and in other online market place.
Millesime Imperial By Creed for Men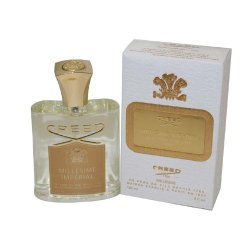 As implicit from the name, this product belongs to the Creed fashion house which is known for quality fashion product. Millesime Imperial is one of the top rated products from this fashion design house. It is an eau de perfume spray type of cologne which is 4.0 oz bottle. It was introduced in the market in 1995. The notes of this product are Lemon, Iris Green, Mandarin and Bergamot. Though the product is somewhat expensive, you will get value for your money if you buy it. The fragrance has a decent projection and can last on your body up to 6 or more hours. Its nice masculine scent will definitely win you a lot of compliments from people that come across you anytime you wear it. As a result of nose fatigue, you may not perceive the scent again just 30 minutes after squirting it on your body but people around you will perceive the sweet aroma. It has a good projection and it is not an overpowering cologne.
Creed Aventus Creed 4 Oz Millesime Spray for men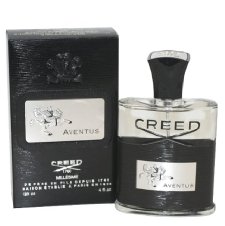 Creed Aventus is a 4 oz cologne which is available in spray form. It is introduced into the market in 2010 by the Creed fashion design house which is a well known fashion house across the globe. The notes of this men's spray consist of black currant, Italian Bergamot, French Apples, Dry Birch, Royal pineapple and Moroccan Jasmine. It is made with fragrance juices. This product is most suitable for people looking for a quality cologne for their casual outing. The sweet liquid is contained in a very thick and heavy bottle. The plastic protector located on the nozzle of the spray is made from a thick plastic material. Its fragrance endures for the entire day. If you squirt it on your shirt, after sometime, you will stop perceiving the scent but people around you will continue to perceive it and give you compliments as they pass you. If you want to order for this product, you have to be very careful as there are knock off products.
Conclusion
One of the ways of attracting others and making people especially the opposite sex to like associating with you is to smell good. You need to wear good cologne in order to smell good. Go for a top rated brand of cologne if you want a quality fragrance that will last for the whole day.
If you are excited about these products and you would like to buy any of them, you should visit Amazon because it has great offers for you. Click here to know more about these fragrance and to find great discounts.